With spring comes the boldest, loudest fashion trend, electric shades, graphic designs and bright colours, there is sure no room left for modesty. This is the time to stand out from the crowd!
Where we saw it: Gucci, Prada, Jil Sander, Christopher Kane, Sportmax, Fendi, Sonia Rykiel, DKNY, Diane Von Furstenberg
How: Runways full of lemon yellow, tangerine, hot pink, cobalt blue, turquoise, jungle green, white made our eyes pop. Of course, none of the colours on its one, always combined with at least a second one. Vertical stripes as seen in Prada, bright neon colours as seen on Christopher Kane, always put together with accessories to match the style. Layering takes the trend to the next level!
As seen in Prada:
As seen in Gucci:
As seen in Sportmax:
Don't be shy, experiment, if you can pull it off any colour combination can look great, even though it might seem crazy!
Don't combine more than three or four colours as it tends to be quite unflattering.
Don't colour-block all pieces of an outfit. If you colour-block for example your skirt and top, keep your purse/handbag and shoes simple, don't colour-block shoes, clothes and accessories all at once, it can end up looking like a Rubik's cube.
Examples: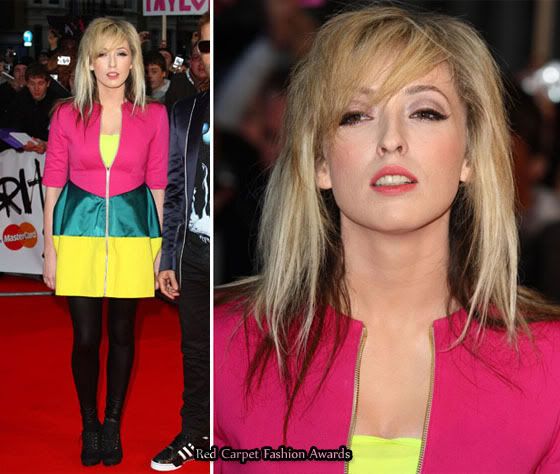 This is the trend of this season and it's bright, loud and bold! Remember to make it yours, and have fun with it!