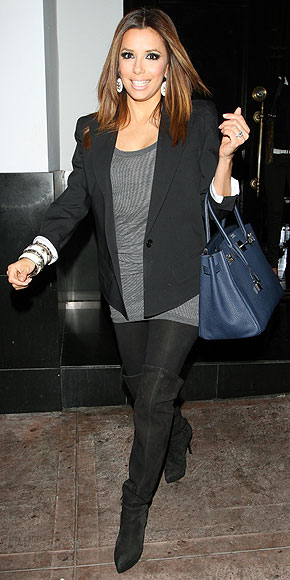 I personally don't like it because the blouse is quite short so it can't be worn with leggings. So she looks shorter than she is and fatter. Although, the rule has it if you wear high boots with leggings they should be same color,shade,fabric and design. The only thing I like is the blazer and the bag which are very sophisticated. Probably the blazer could be work with the bag with classy blacks trousers and shirt like in the picture below.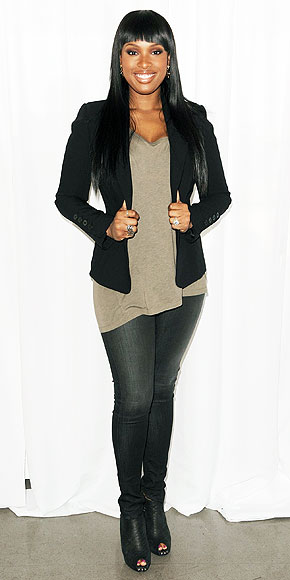 I love Jennifer Hudson's look... She is the newest spokesmodel for Weight Watchers and I just love the way she shows off her new silhuette!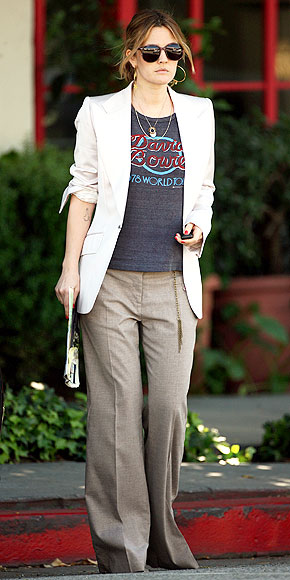 BIG MISS! Drew you should never do that again!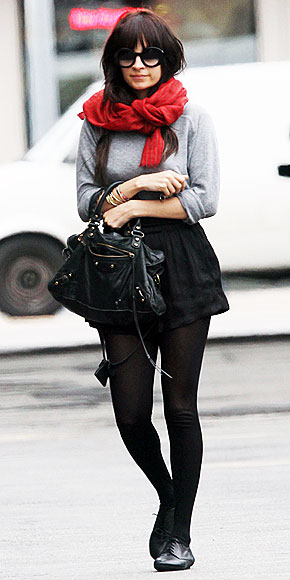 Nicole has a very strong sense of style and I am in love with this outfit!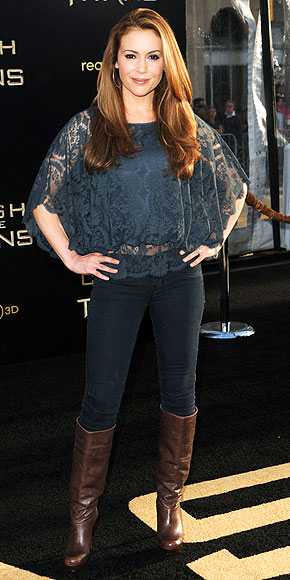 NO, you never go to a premiere dressed like that...
*THUMBS UP*