I was browsing my mails and I checked the Fashionising.com newsletter and here I post you the trends for Spring and summer 2010:
Gym membership is a must, so is plenty of confidence; for in 2010, we're baring more than ever. Hot pants and boy shorts, tap pants - even bodysuits - are the new outerwear.
Knee High Socks
Knee high and over-the-knee socks bring new Spring wardrobe options. Whether sporty like Alexander Wang, or layered like Gaspard Yurkovich the main thing is to avoid the Schoolgirl look.
Future Warrior
Fierce military and primitive tribal combine to form the new Warrior Queen. Metal plating and embelishments bring ancient warriors to life in for this trend in 2010.
Sporty Fashion
Inspired by everything from football and baseball to scuba diving and dancing, 2010's sporty fashion trend takes tomboy sexiness to new heights. Wear it with attitude.
High Dress Splits
The ultimate in glamorous and sexy, the dress split gets taken to new heights in 2010; in some cases reaching the hip. The alternative to the mini dress - long yet still just as striking.
Jumpsuits & PlaySuits
More interpretations on the jumpsuit and playsuit hit the Spring 2010 runways, and are filtering onto the streets. The styles are many and varied. How to wear it? Read the article to fine out.
Patterned Pants
They can be hit-or-miss, but for those daring, patterned pants can create a truly unique look. Ditching the drab when it comes to pants in 2010, we'll see prints and patterns on the fashion forward.
Sheer Clothing
Carrying over from 2008 and 2009, sheer maintains its place as a major trend. Wondering how to work see-through fabrics into your wardrobe? Visit the full article to find out
Boyfriend Blazer
So very effortless and chic... The boyfriend blazer is an ongoing Summer staple that will take you from day to night. Follow our simple guidelines to get it bang-on in 2010.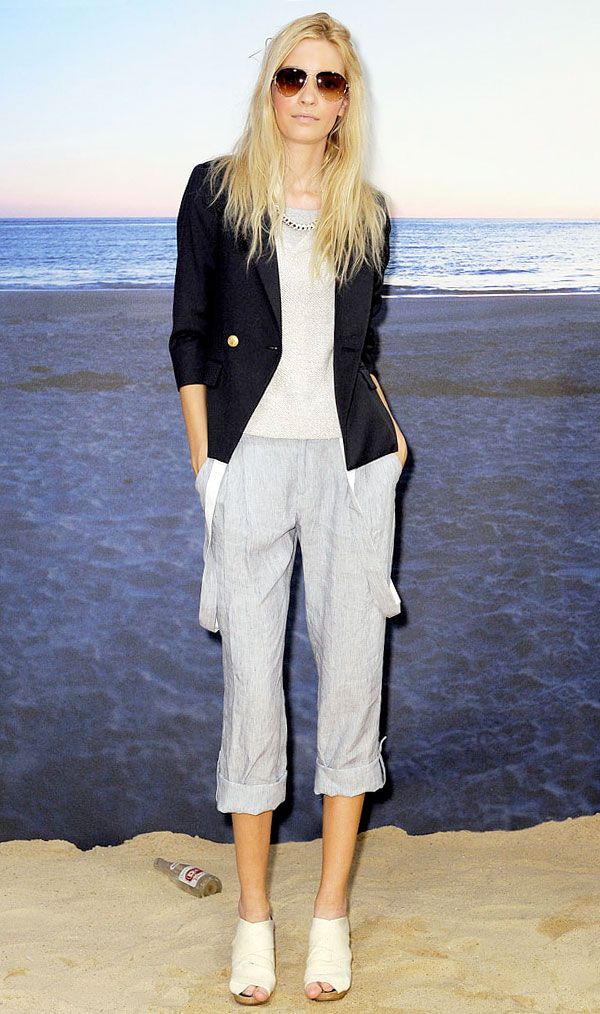 Thanks Fashionising.com